In order to log an event for one of your units, an event type will firstly need to be made applicable to units. To do this, please navigate to the "Settings" tab and then click the icon named "Event / Inspection Types".

You will then need to locate the relevant inspection type from the inspections listed on the left-hand side of the screen. Once the inspection type has been located, click the pencil "Edit" icon. This can also be updated within the Accident, Incident & Claims and Environmental Management if the permissions are switched on for that specific RiskWise system, by selecting the correct modules inspections tab.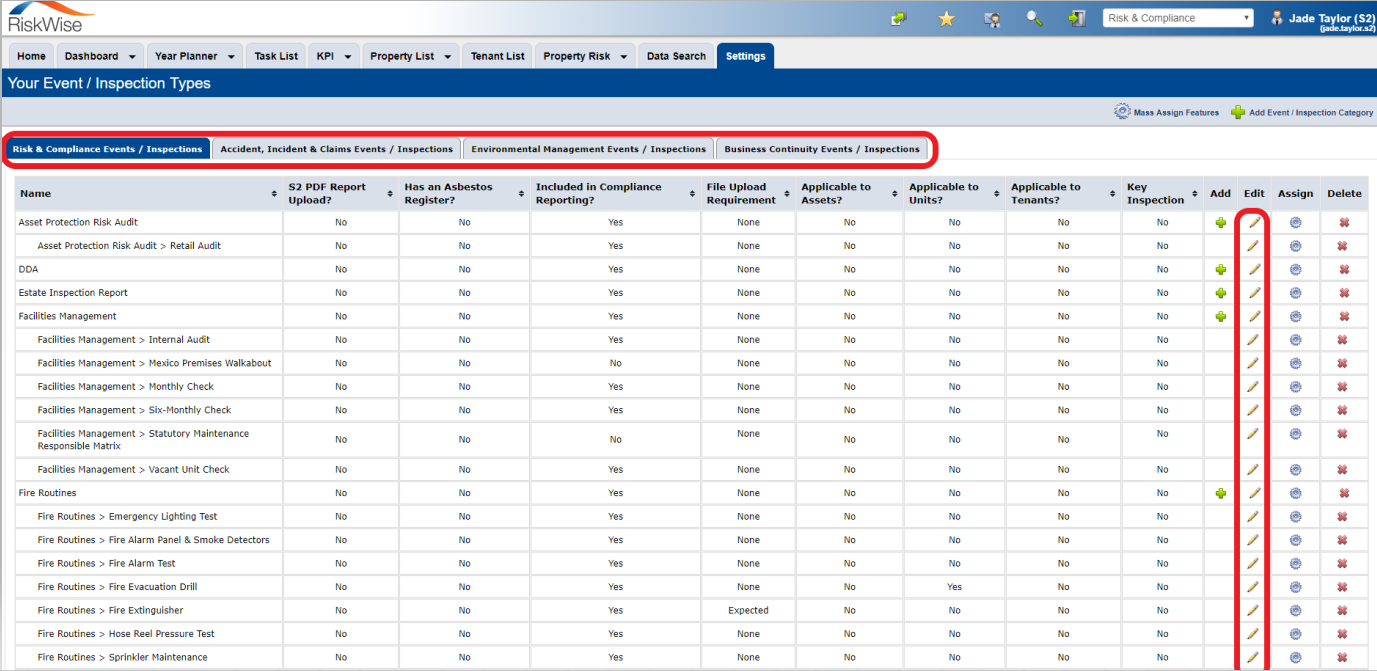 A pop-up screen will then appear where you will need to select "Yes" on the option "Applicable to Units?" and then save.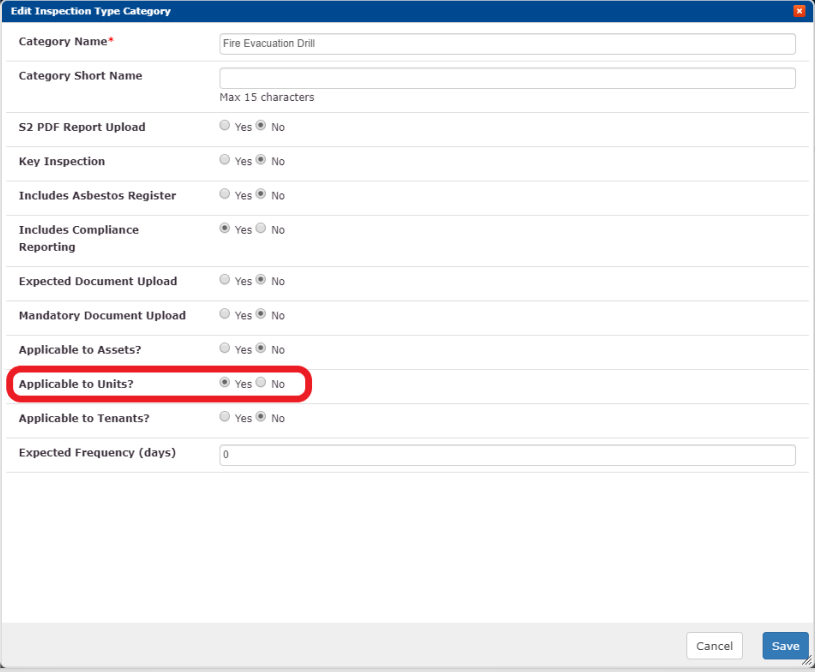 You are also able to mass assign Units to numerous inspections types. To do this, you will need to click onto the "Inspection Types – Mass Assign Features".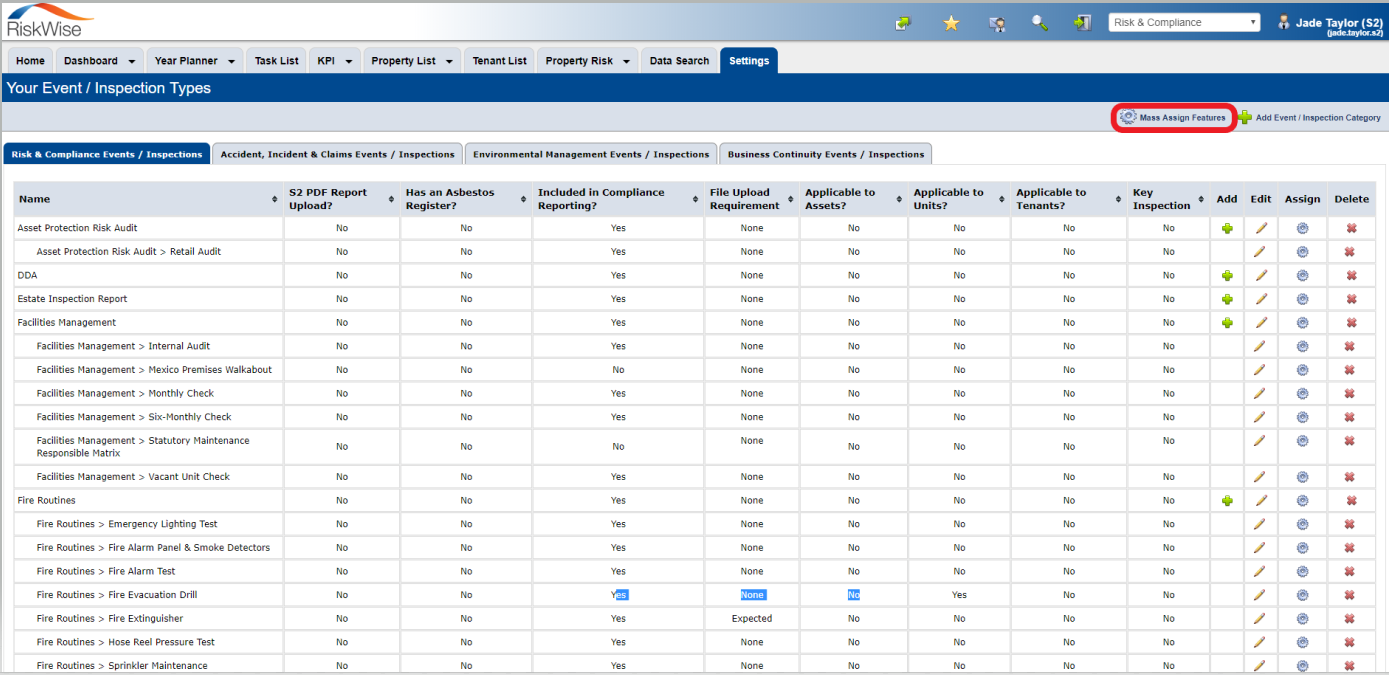 You will then need to use the drop-down menu named "Inspection Type Setting" and then select "Assign Types to Units" and then once selected, you will need to scroll down and ticket the box next to the inspection types you wish to apply Units too. Once relevant inspections have been selected, you can save to apply these changes.