From the login screen, click on 'Forgot Password'.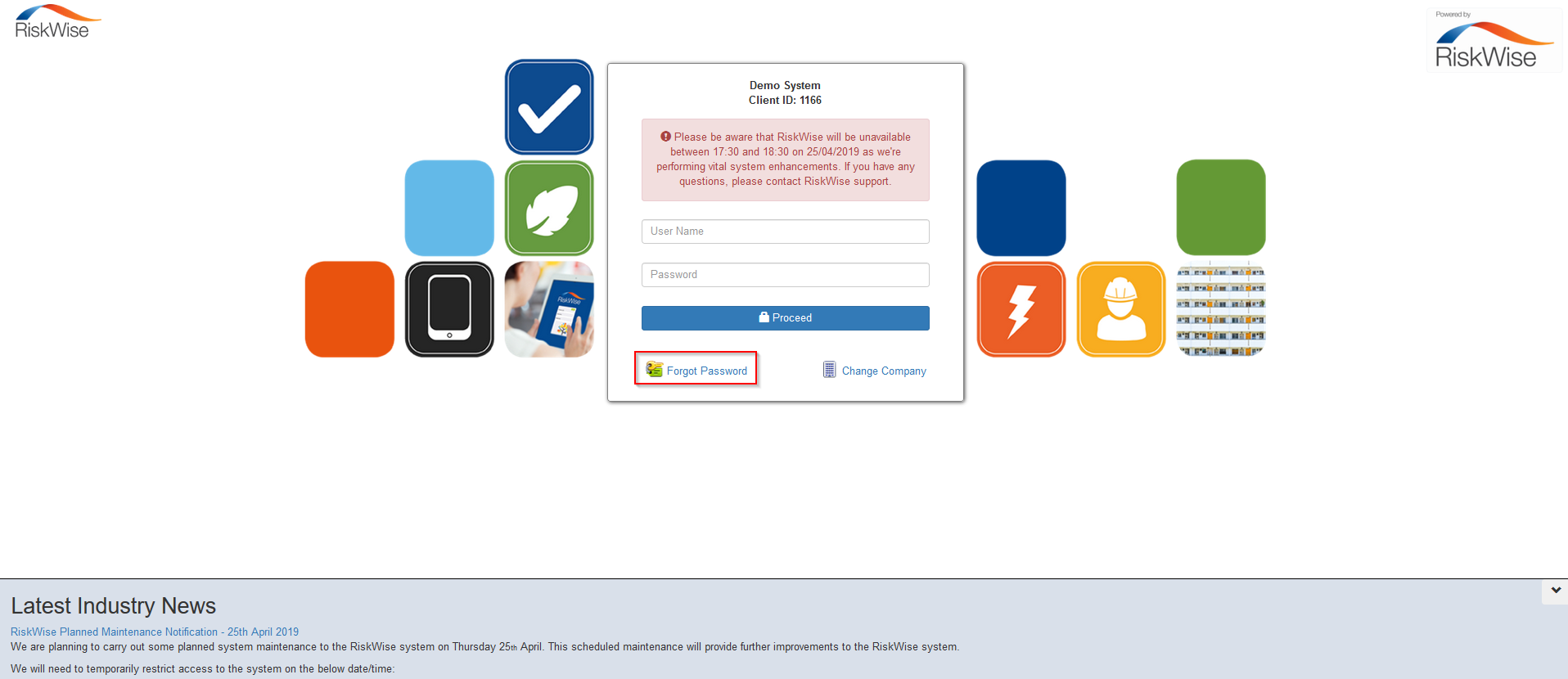 In the text box, proceed to enter your username and then click 'request password'. Your password will be reset and then sent out to your email address.

Once you have logged in, you are free to change your password to something of your own choosing.