Firstly, go to the relevant property and then click onto the "Inspection List". Then choose the inspection which has an Audit report attached and click onto the inspection reference which will then take you to the Inspection details page. Once here, click onto the "Edit Audit Report" icon.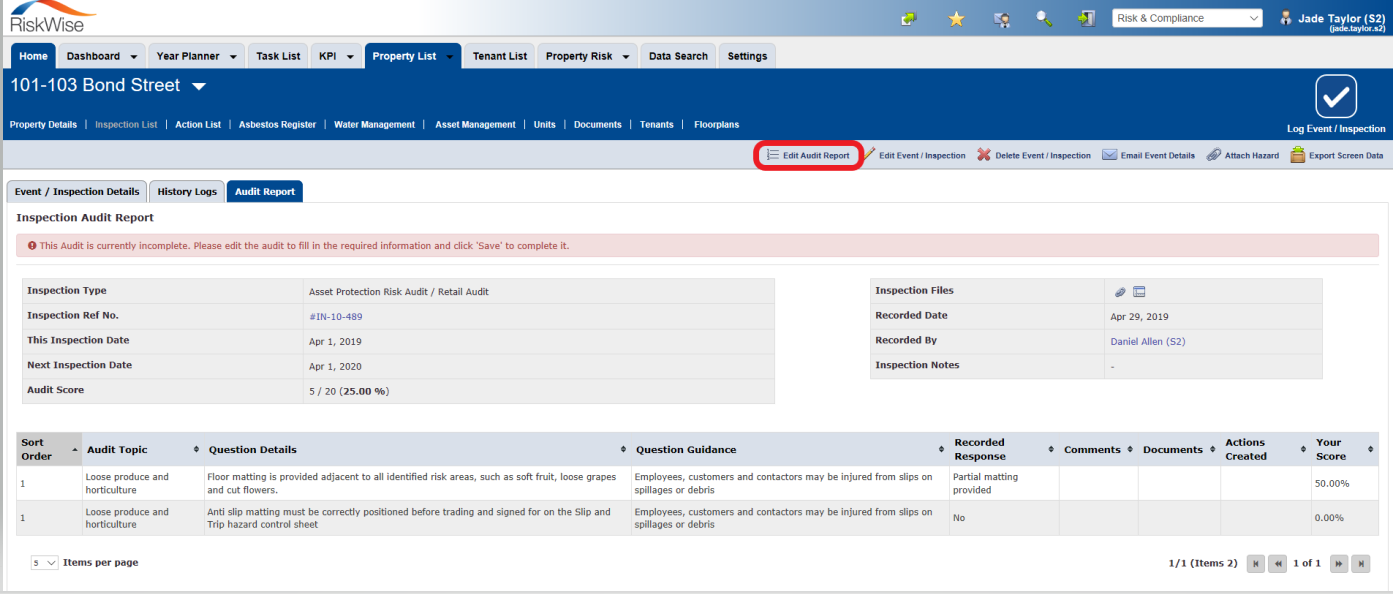 The existing Audit will now appear in a pop-up and this will allow you to edit/review the Audit answers. Any amendments to the previous answers can now be made.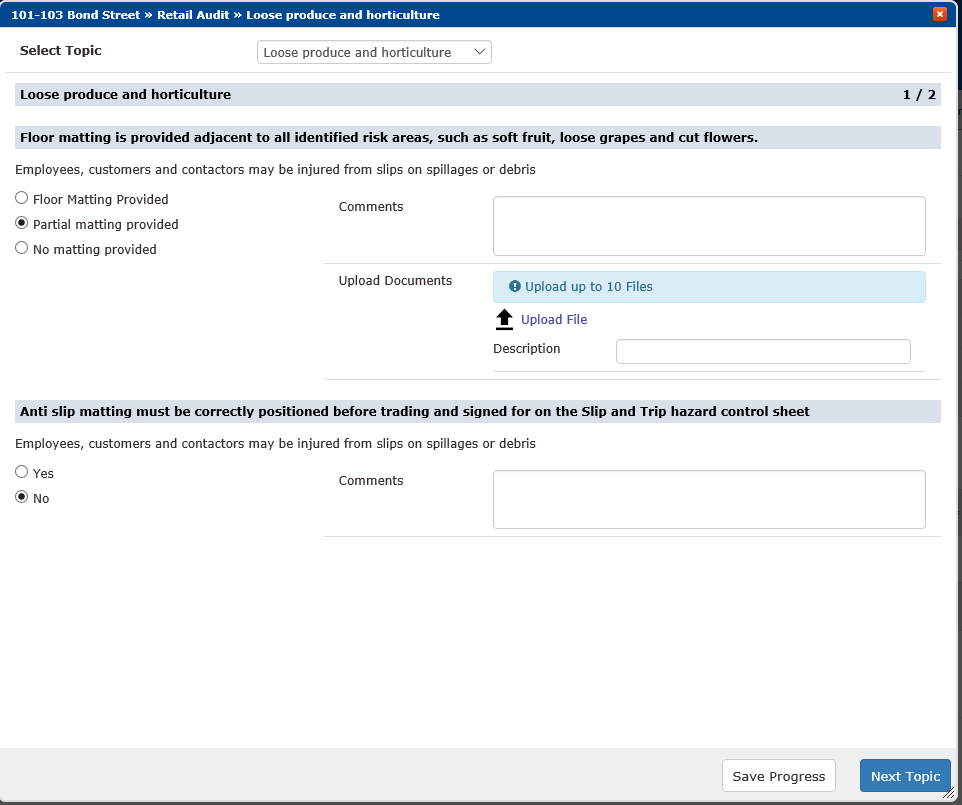 Please note that as you are editing an existing Audit report, no actions can be created or deleted as a result of any changes made to the answers.
You are able to view the Previous Audit Score by clicking onto the "Audit Report" tab when viewing the Inspection Summary Screen. The score can be found within "Previous Audit Score".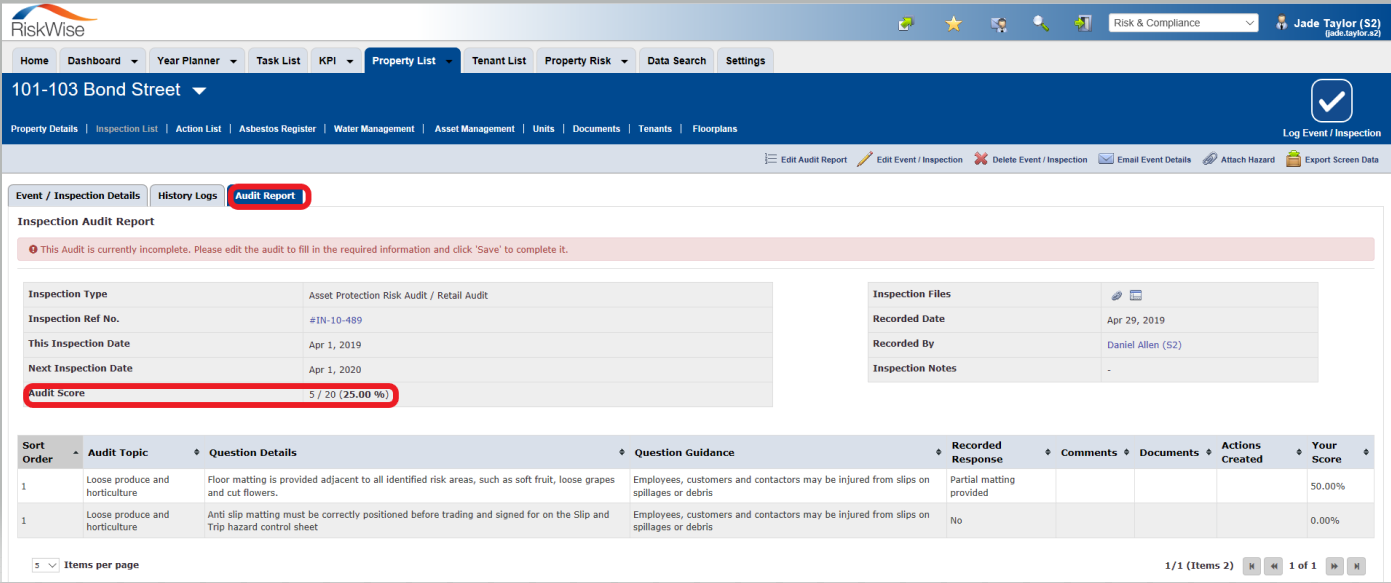 Furthermore, there is now the option to have an "Audit Status", but this is only visible if the functionality is turned on per system. The audit status will be shown in the lower half of the first grey table.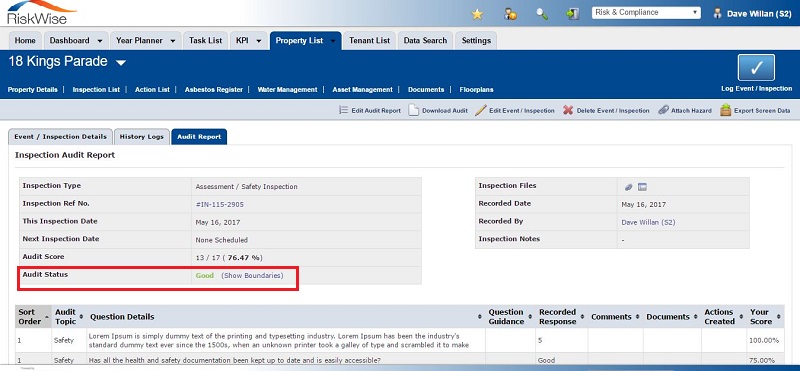 If an audit report has failed in any of the audit questions which have been previously answered, there is now the option that the audit will show as a "Critical Fail". You will also be able to view which questions have failed by scrolling down and viewing the audit report answers where it will state "Critical Fail" against the relevant questions.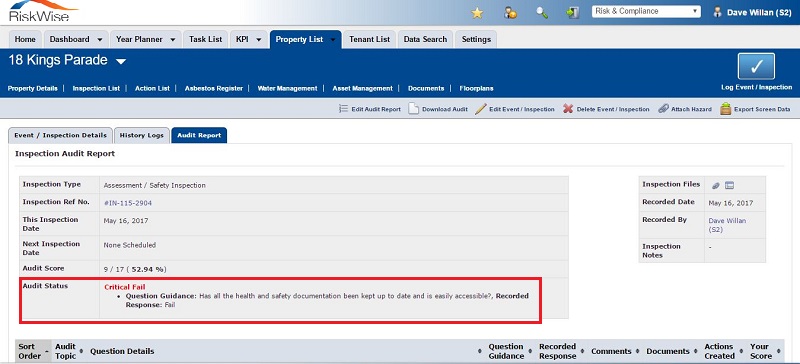 You will be able to view the boundaries which have been set on each audit questions by clicking on the "Show Boundaries" header.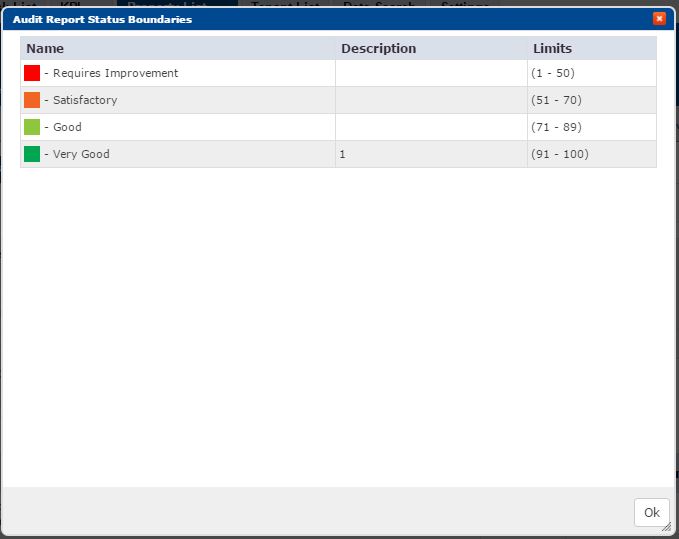 The audit boundaries are can be edited and updated, but only by RiskWise Super Users.