Any actions that have been completed can be viewed via the Completed Actions on Device area which can be accessed from the main Property Details page.
The number of Outstanding Actions on Device will decrease as each action is completed.
Clicking in to Completed Actions on Device will show you all actions that have been completed. The RiskWise App will list these completed actions by the Property Name, as well as splitting them in to 'Synced' and 'Not Synced';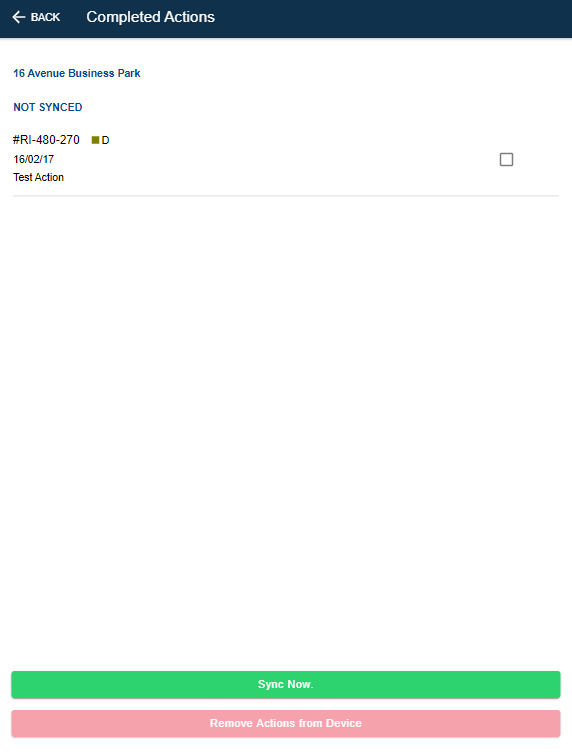 The device can be synced from this area by clicking 'Sync Now' or further actions can be completed by clicking back to the main pages of the RiskWise App.