An Accident/Incident can be logged from the 'primary data' tab of any property screen and within the Accident, Incident & Claims Module. To log an Accident/Incident from the property screen, click the 'Log Accident/Incident' button.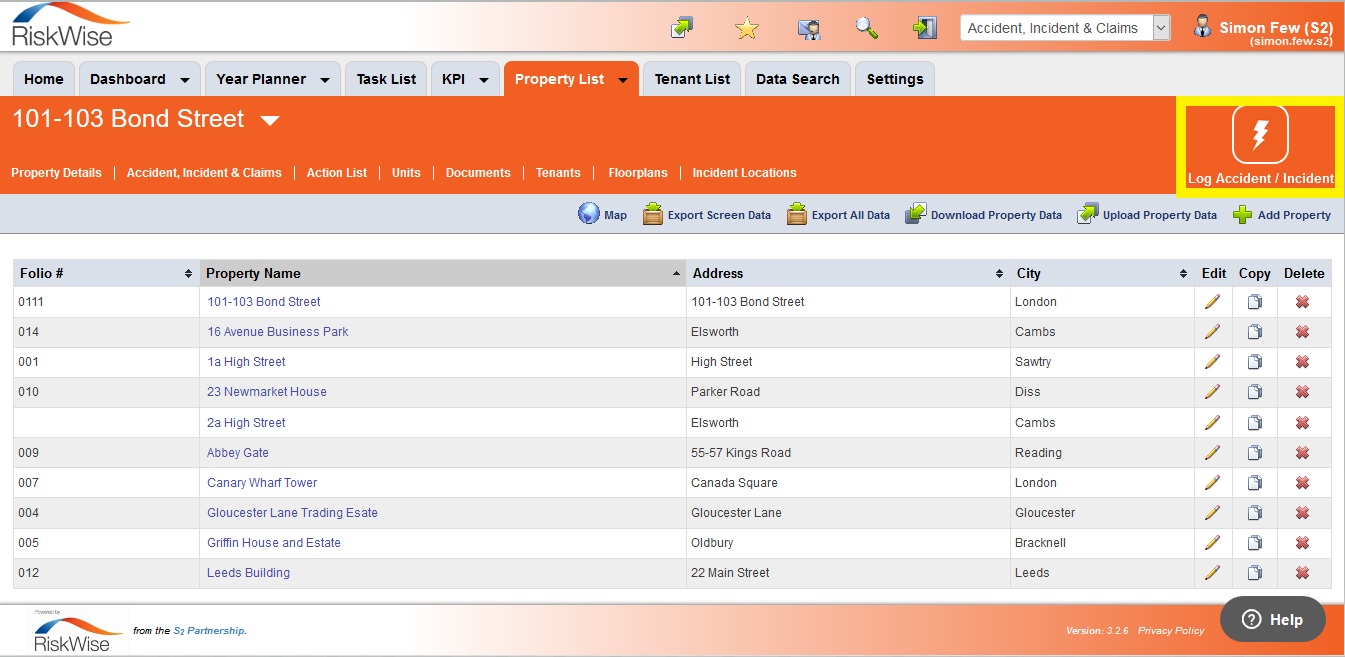 A popup will appear. You will be prompted what type Accident/Incident you wish to record.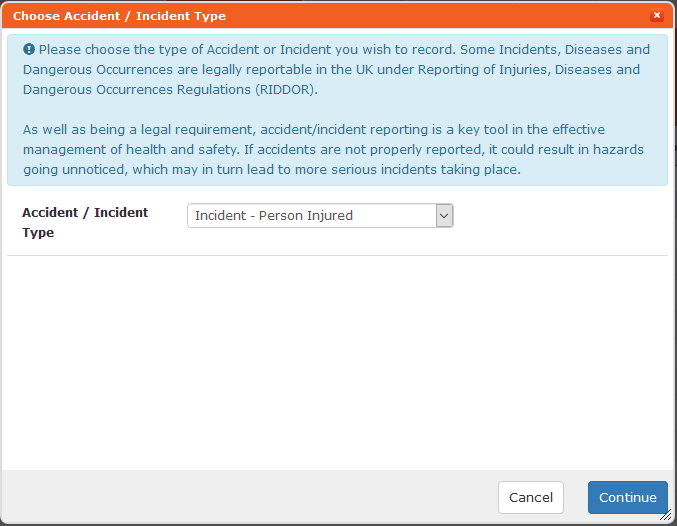 The popup will refresh with the Accident/Incident data entry screen relevant to the type selected on the first screen.
All required fields are marked with an asterix and tabs across the top of the popup contain fields which are to be populated.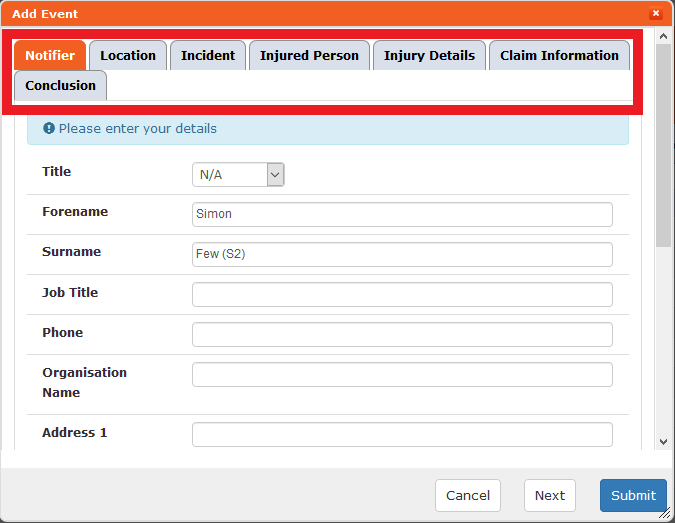 Navigating through each tab will prompt you to enter details about the Accident/Incident.
If you have a document you would like to store against this inspection, simply enter a document description, and then browse to its location on your PC/network using the "upload document" tool. Once the file has been selected, click 'upload'.
Multiple documents can be stored against one Accident/Incident by simply repeating this process.