In order to mark an Accident/Incident location, you will firstly need to log the Accident by going to the relevant property and then use the icon "Log Accident/Incident".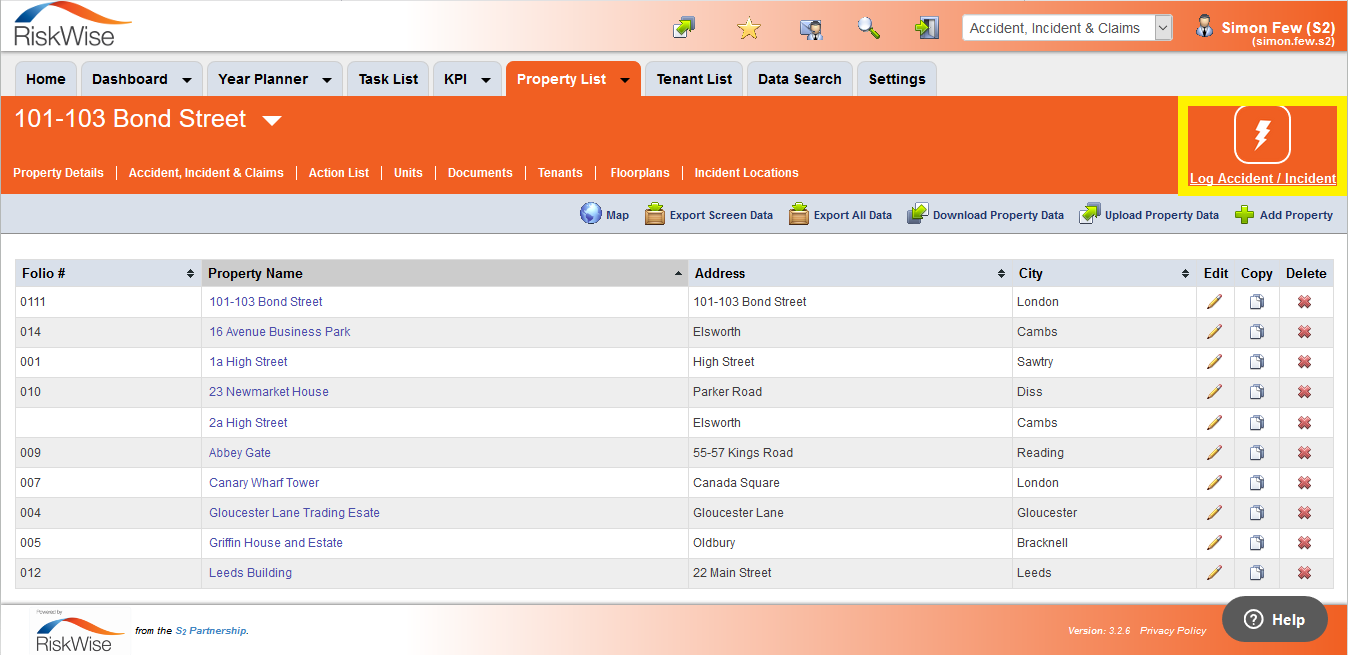 Then choose the most relevant "Accident/Incident Type" and fill in all the necessary information. Under the section "Incident" the last question will ask if you need to "Mark Location?" Click yes and then continue and submit.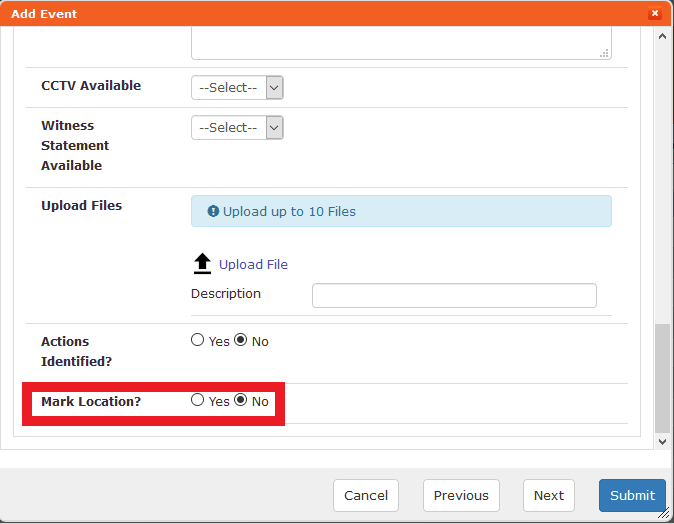 Once everything has been submitted, you will then be promoted to "Choose a Floorplan" from the drop down. Select the Floor plan and you will then be asked to click the red pointer and then a new red pointer icon will appear in the left hand corner of the image which you can then drag and mark the location on the plan. You are able mark numerous locations by using the same process.
Once marker has been placed, click 'Save'
You can also view logged Accidents / Incidents by using the "Incident Locations" tab. You will need to click onto this tab once you are on the required property, and then select the relevant floorplan from the drop down menu. The floorplan will then appear and if you click onto the red dot icon on the image, this will take you to the Accident / Incident details page that has been logged for this property.