In order to mark an Accident/Incident location, you will firstly need to log the Accident by going to the Property List tab, finding the relevant property, ad then clicking the "Log Accident/Incident" icon.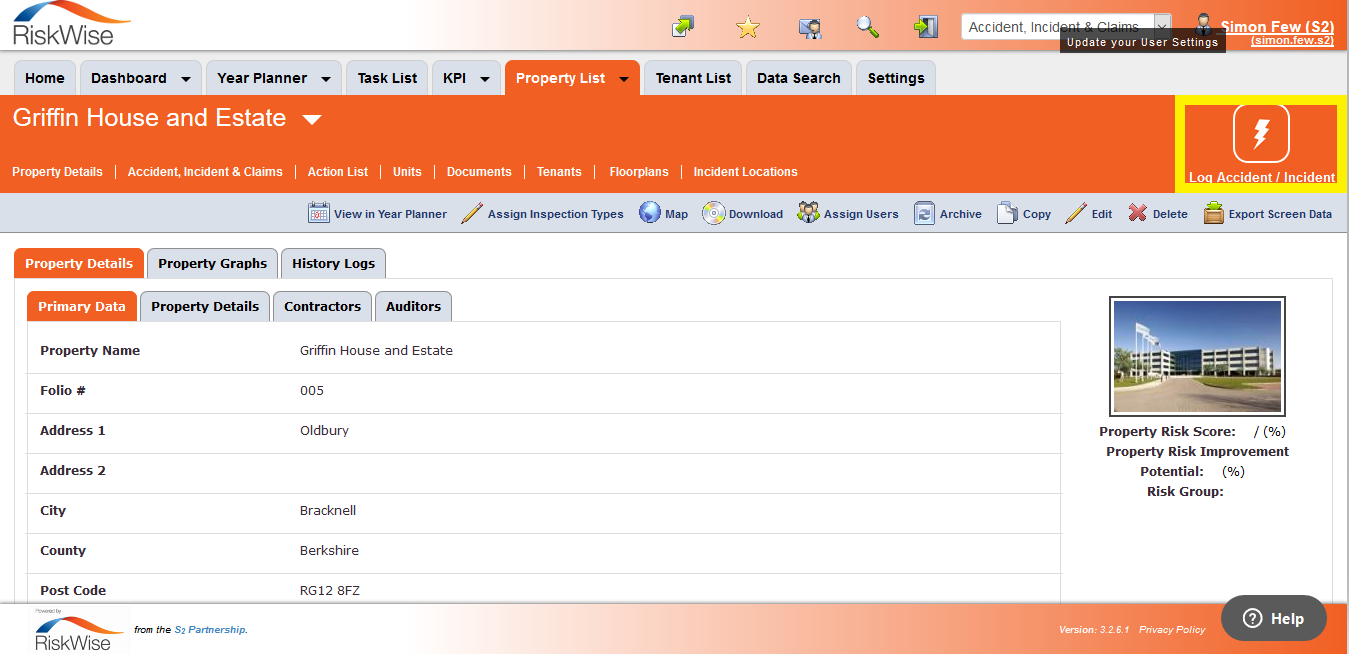 On the next screen choose 'Person Injured', then click 'Continue.
On the 'Injury Details' tab, please select 'Yes' for the last question 'Mark Location?'. Once you have completed all of the other tabs, please click 'Submit'.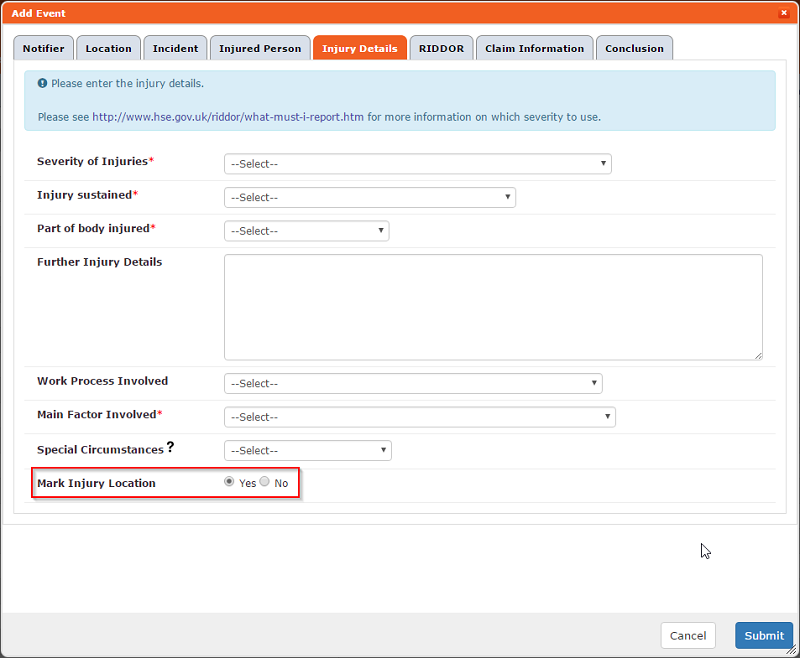 On the next screen please click 'Place Marker' once. A marker will appear in the left-hand corner of the image which you can drag to mark the injury location. This can be repeated numerous times if there was more than one injury. When you have finished, press click 'Save'.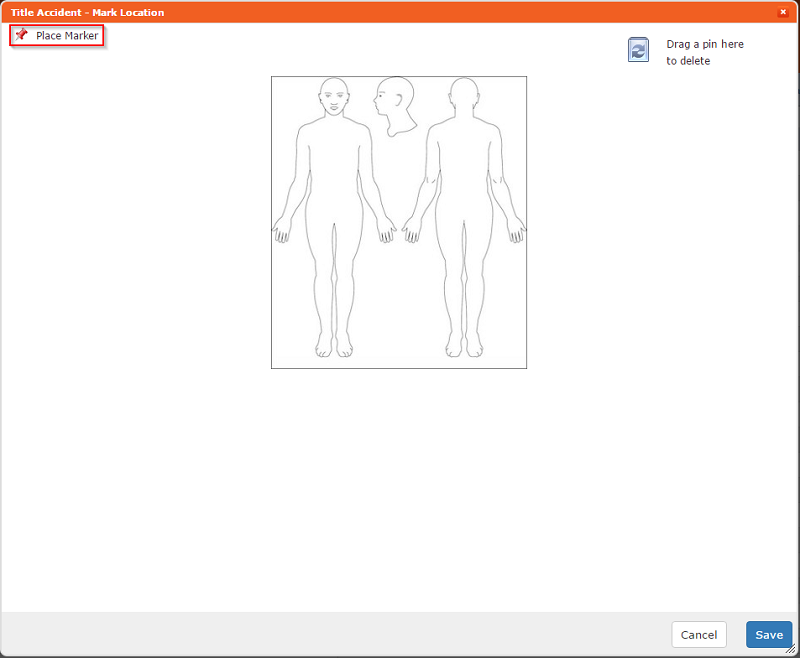 To view this information for logged accidents/incidents, please click on the 'Property List' tab, select the relevant property, click on 'Accident, Incidents & Claims', and select the relevant accident/incident. If the injury location has been marked, it will appear under the 'Injury Details' tab as shown below.