To send an action for approval, you will need to click onto the 'Action Approval' button. Once this has been selected, a pop-up screen will appear where the user will need to write the approval details and then click the 'Send for Approval' button in the bottom right-hand corner.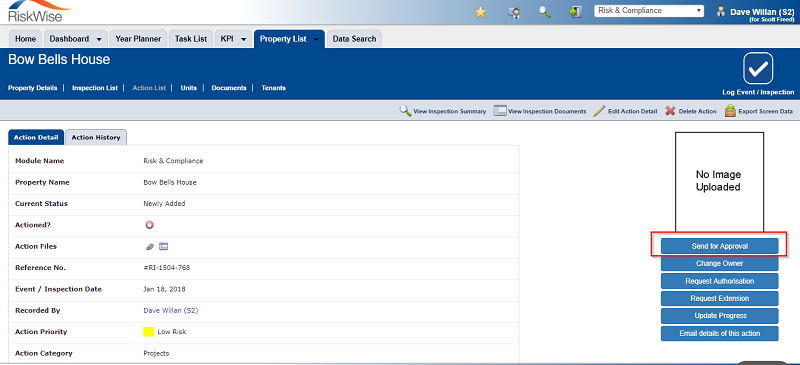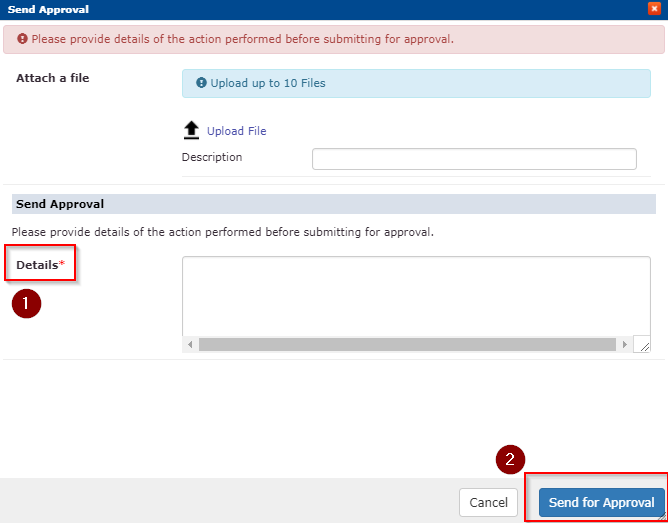 Once the 'Send for Approval' button has been pressed, the approval request will then be available for RiskWise Administrators to approve and the action status will also show that the action is waiting for approval.
All actions that are awaiting approval will remain as outstanding until the action has been fully completed.