In order to cancel a quote or work request that has been issued to a contractor, you will need to go the 'Contractors' tab and then click onto the name of the contractor which has been issued the quote/work. You will then need to click onto the 'Work Issues' tab where you will need to either click onto the 'Outstanding Work' or 'Quotes Requested' sub-tabs depending on the request.

Once on the relevant tab, you will need to locate the quote/work reference number (this will start with a '#SI-') and then on the far right-hand side each quote/work request you will see the column 'Cancel Work' with a red cross icon.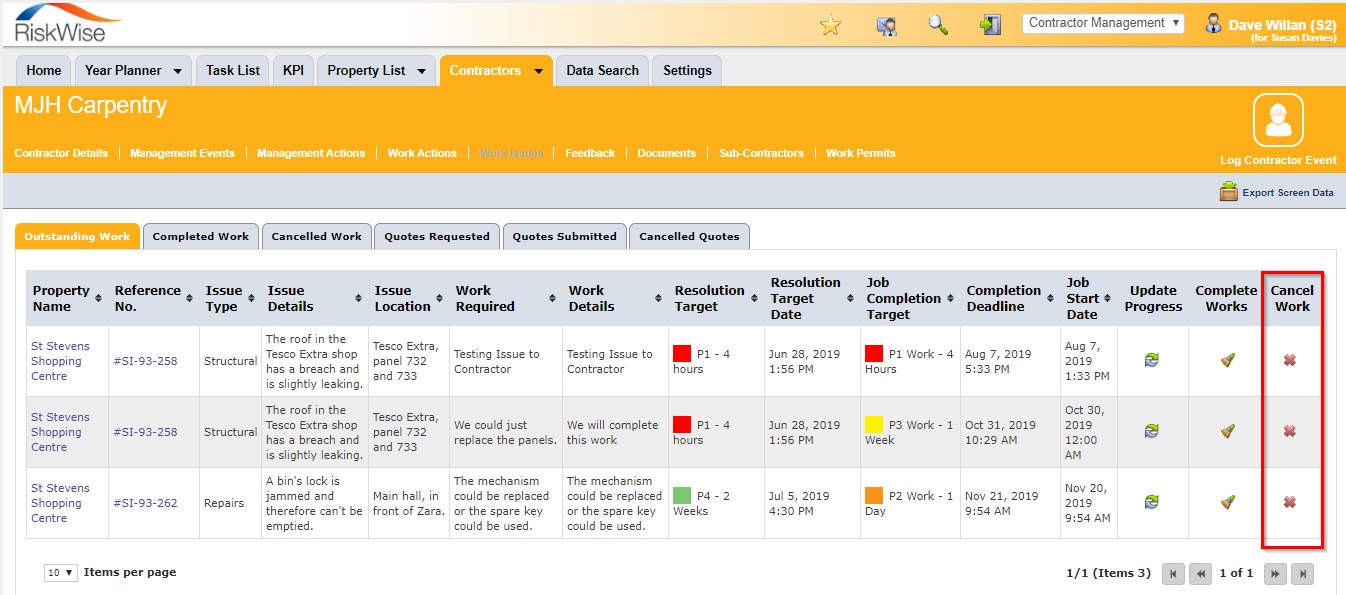 Simply click onto this icon to cancel the quote/work request for the relevant line you wish to cancel, and a popup screen will appear where you can include a reason as to why this has been cancelled, before pressing the blue save button which will then cancel this request.
To view all cancelled quote/work requests for this specific contractor, you can also click onto the sub-tabs named 'Cancelled Work' or 'Cancelled Quotes'.