In order to use RiskWise you must first accept our End User Licence Agreement (EULA).
The EULA is designed to ensure that as an end-user, you are using RiskWise in a suitable and fair way, in line with the over-arching agreement already in place between S2, and the company who subscribe to the RiskWise system.
It will be displayed when you log into RiskWise via the web or Apps: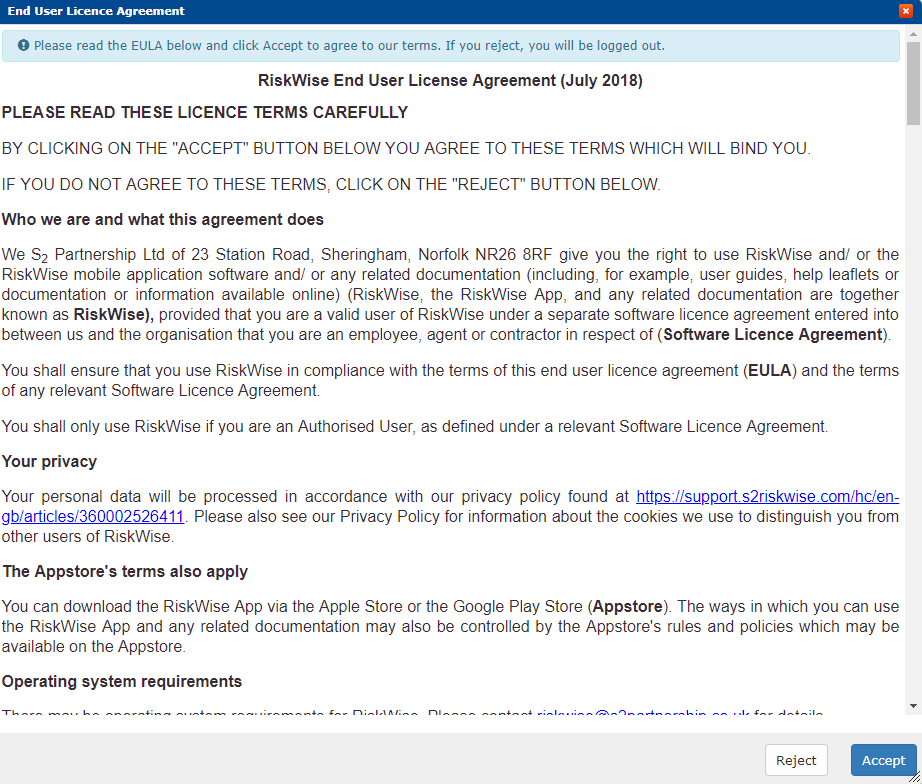 Once you have read the EULA and are happy to accept it please press the 'Accept' button. This screen will not appear again unless our EULA changes.
Our most recent EULA is attached to this article. It also contains references to our Privacy Policy.
If you have any questions or concerns please speak to your system administrator, or the RiskWise Support team.