To accept or reject an externally submitted issue you will firstly need to go into the Service Desk module and once on this module, users will need to navigate to the Task List tab where you can view outstanding requests under the sub-tab named External Submitted Issues.

To accept or reject an issue, please click onto either the green tick button for accept or the red cross button for reject. These two buttons are located on the right-hand side.

Once you have clicked on the accept icon, a pop-up screen will appear where you will need to confirm which property the issue is in relation to, the type of issue and its location, overall details of the issue being raised and what action is required in order to resolve the issue.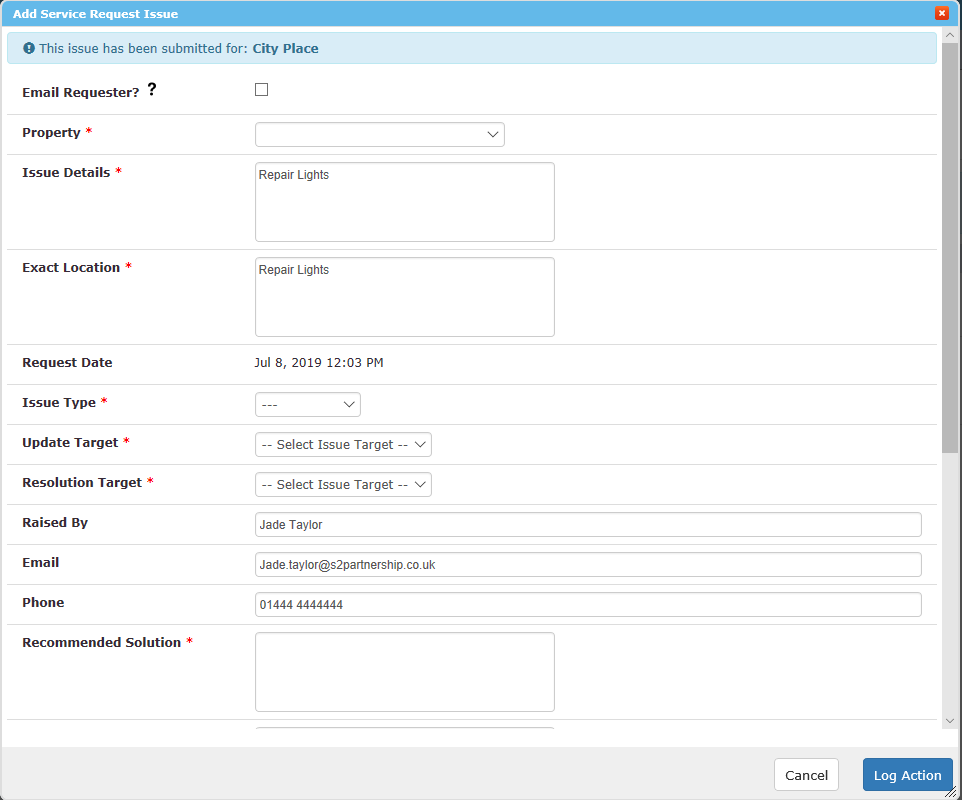 If you have however chosen to reject the issue, a pop-up screen will also appear where you will need to confirm why the issue has been rejected and email this reason back to the requestor, so that they can see why this is not going ahead.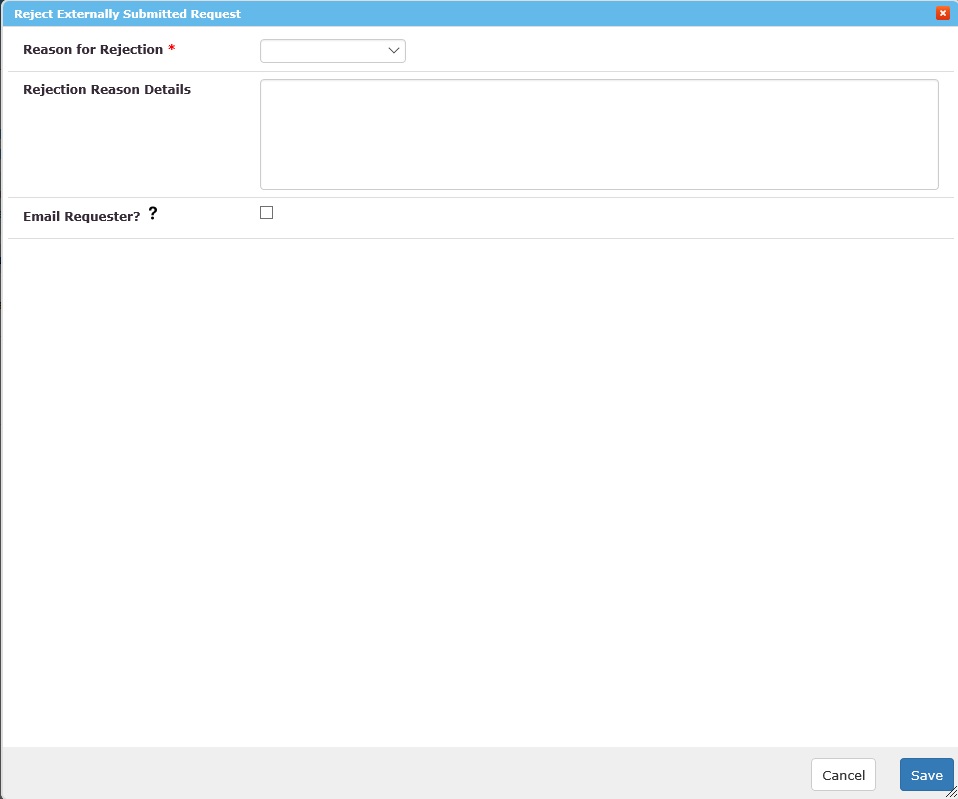 After the issue has been accepted/rejected, this request will be removed from your Task List. If it is accepted, it will move into the issues tab on the property list. If the request is rejected it will be removed from RiskWise.