This will show you a list of all the actions that available to update on the device you are currently using and will be based on filters previously specified and will be shown listed out by the action category, and then by action target date ascending within that category;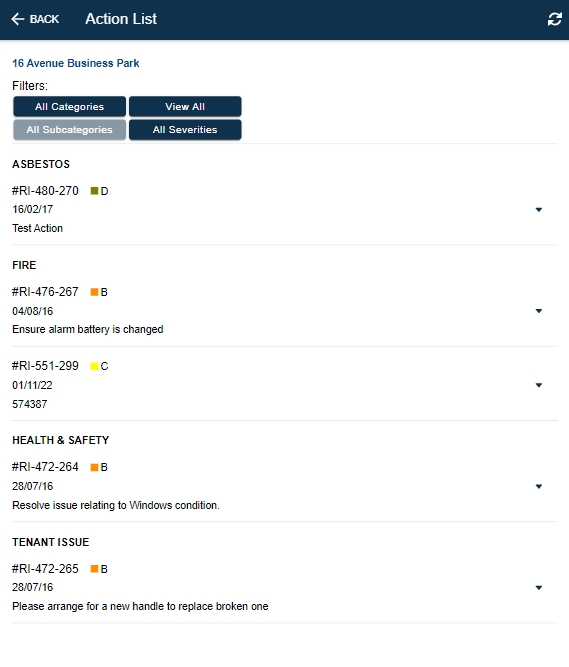 If you would like to further condense the actions in this area, there are filters available in the top left hand corner of the page, just below the Property Name. These filters will allow the user to show actions from a specific category, as well as actions that have been updated or by their severity level.
To choose Action categories, press the 'All Categories' box in the top left hand corner. Please note that it's possible to select more than one category at a time if you wish;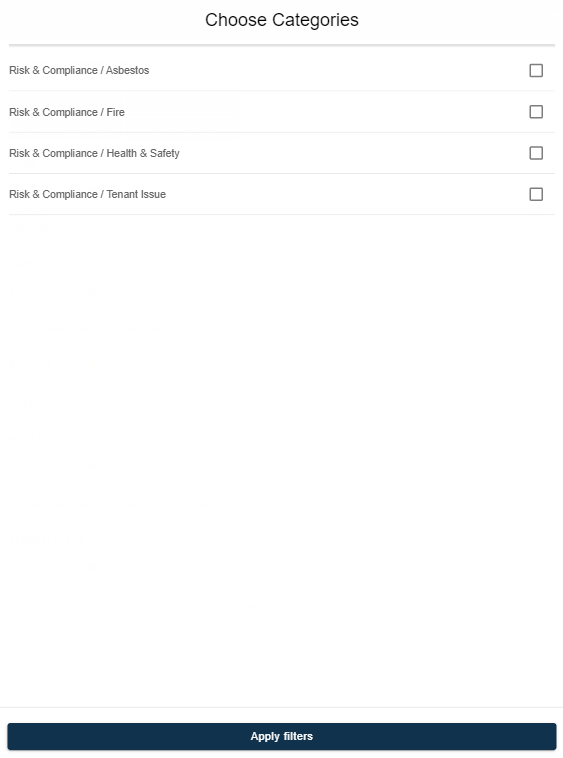 You can also choose to show actions by their status, for example Outstanding Actions that have previously been updated with a Progress Note;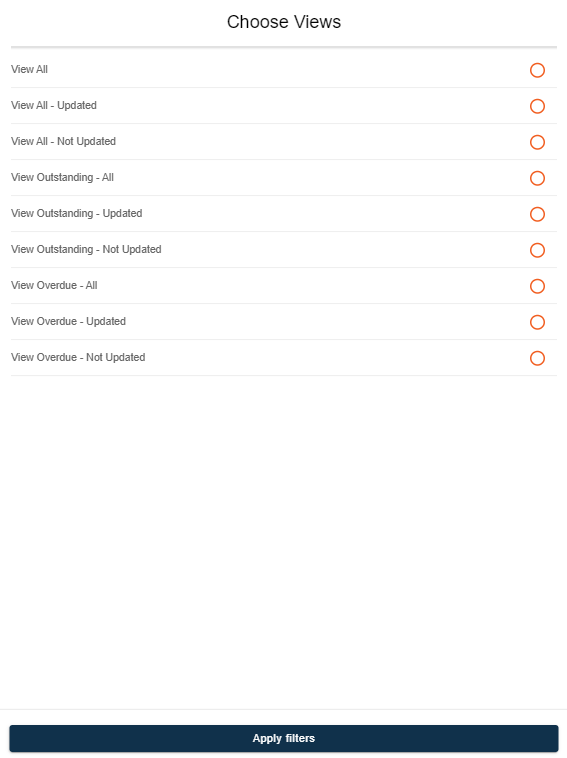 You can also limit the results shown in the page by the severity level of the action. This is useful as you can choose to only see high level actions that may need your attention.