If the option to Download Actions has been toggled on, it is possible to choose which category and/or severity or actions appear.
Press on 'Category' to choose the category. The options available will mirror those in the RiskWise system you are logged in to;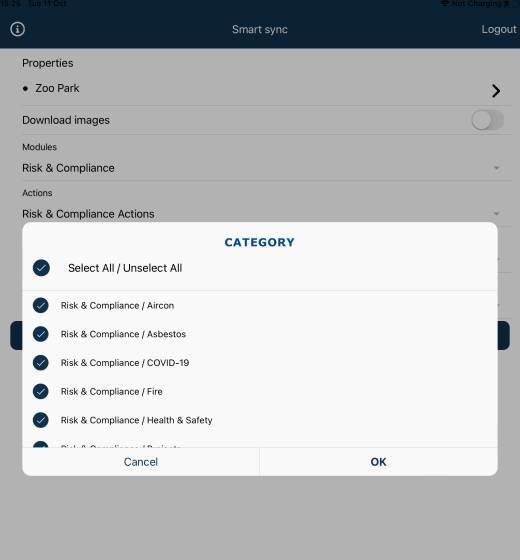 If you would like to download actions based on the severity level, press 'Severity';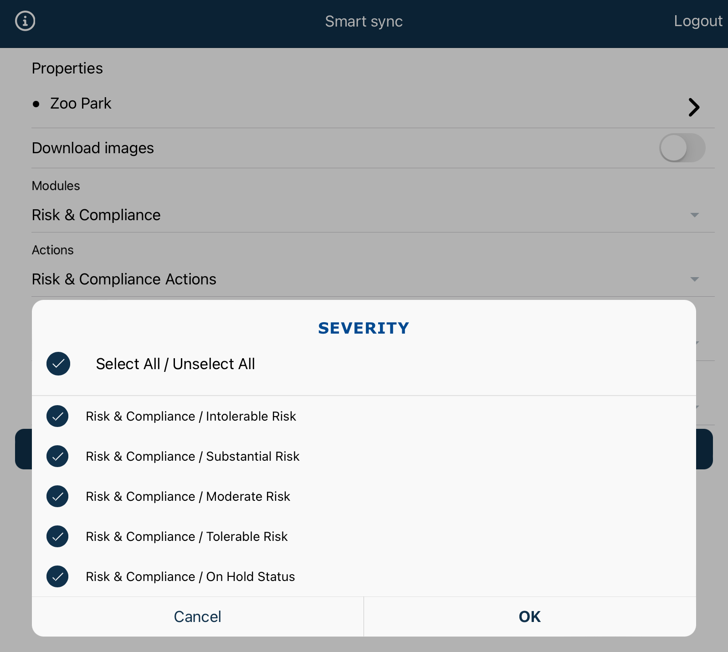 When you have completed customising your filters, you can choose to 'Sync Now' which will immediately sync the device, or alternatively choose 'Continue without Sync', which will revert your view to that of the last time you performed a sync.