The Update Progress option allows you to update an action with a note about any progress that may be being made. For example, this option is useful if the action hasn't yet reached a stage whereby it can be closed down fully.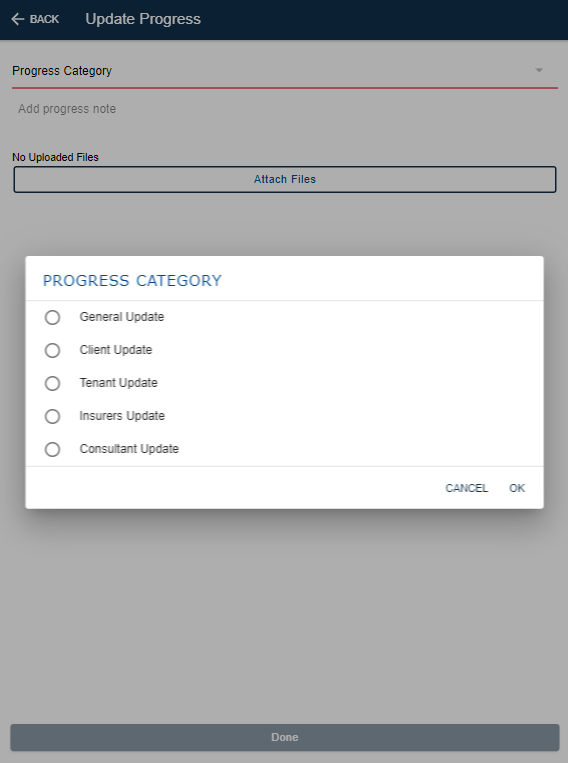 - Users can choose the type of update by pressing on 'Progress Category' and choosing from the options available.
- Details of the update can be entered in the box below. For example, this could refer to an impending visit by a Contractor to resolve the issue to which the action refers.
- Users can also choose to upload a file by pressing on the 'New Upload' button.