There are two ways to sync the device – from the main Property page using the circular arrow icon in the top right hand corner;

Or from the Completed Inspection on Device box by pressing the green Sync Now button at the bottom of the page;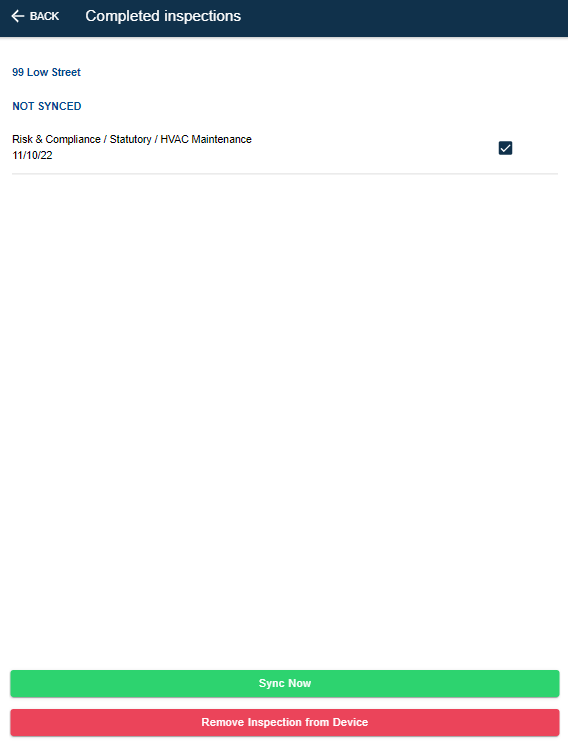 Please note that to synch the RiskWise App, you will need to ensure your device is connected to a network so the data can be transferred to the core RiskWise system. Once the device has been synced, the data from the Checklist/Inspection can be accessed in the core RiskWise system.
A new icon provides an at a glance warning.
The RiskWise App now clearly signals to users where a property on a device has data which is not yet synchronised to the RiskWise web system – look for the new red icon. A warning message is also now displayed to users on login if there is any unsynchronised data held on the RiskWise App.