Actions can be completed by pressing on the 'Complete Action' button at the bottom of the page. The user will then have the option to either close the action as having carried out the Prescribed Action or perhaps by an alternative means.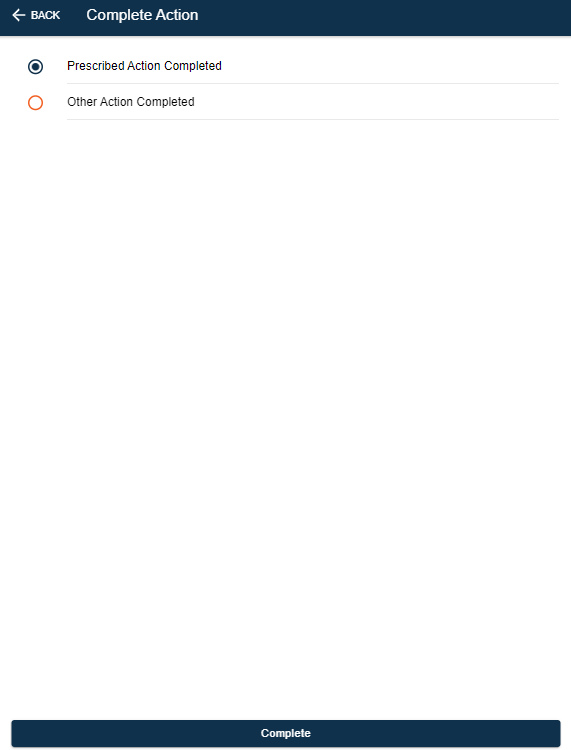 - Prescribed Action Completed is when the original action required has taken place.
- Other Action Completed is when the risk has been removed but via an alternative solution to the original action required. This option will allow the user to enter in some additional commentary.
- To complete the action once you have chosen your completion reason, tap 'Complete Action'.